IT TOOK 7 MONTHS OF RESEARCH, SAMPLES, AND DESIGN WORK 

I opened the shop with just 3 patch designs about 2 years ago. And now I'm very happy to announce the new line of Asilda Wear. On this page you'll find helpful sizing info and details about the shirts.
Softness and details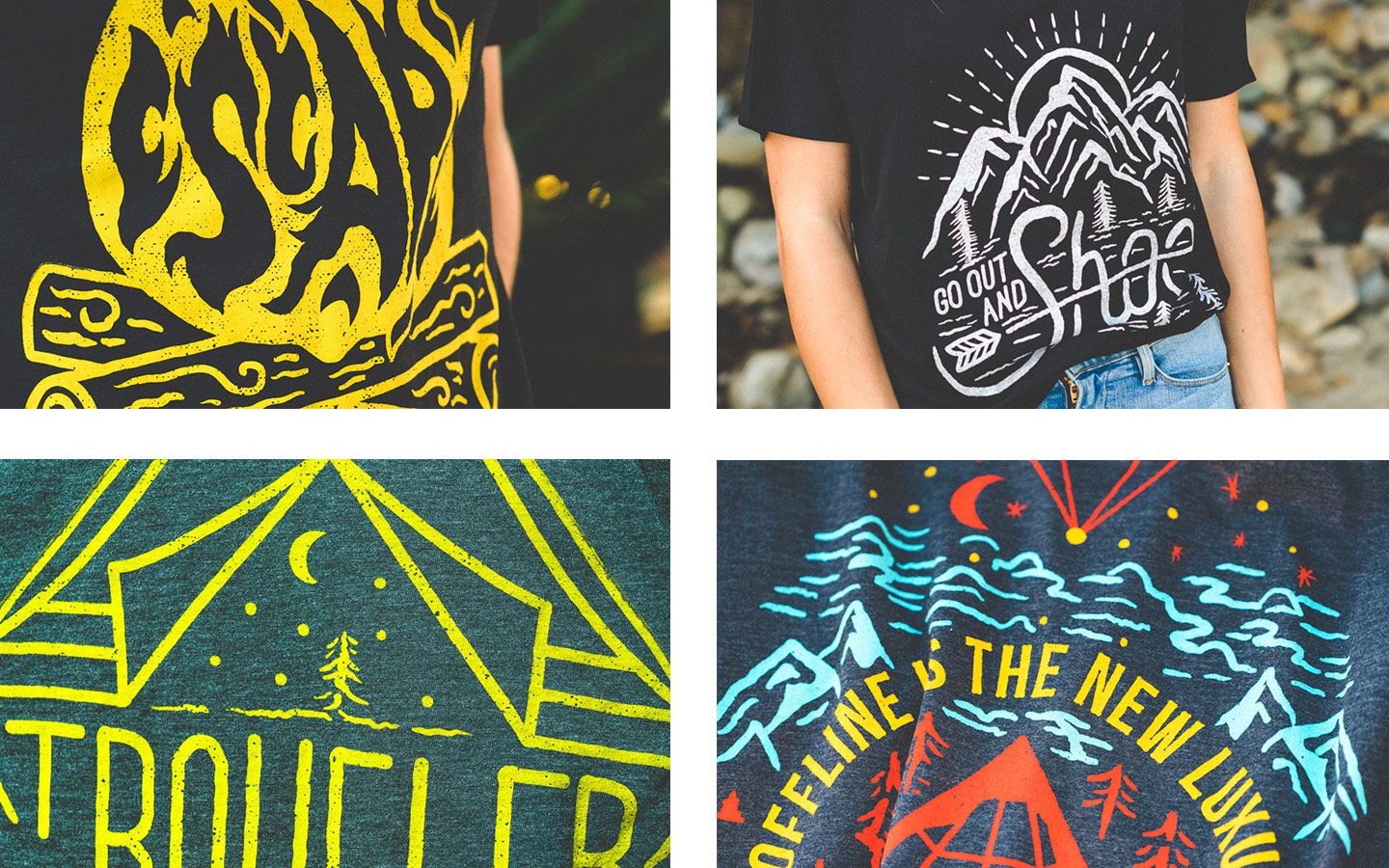 I asked a group of 200 Asilda customers to help me find out what kind of shirts you'd want to see from Asilda Store. Here are the things that everyone mentioned: 
High quality, very soft shirts

Premium print, not a thick paint

Long lasting, easy care 

Colorful designs

Unisex shirts looking good on ladies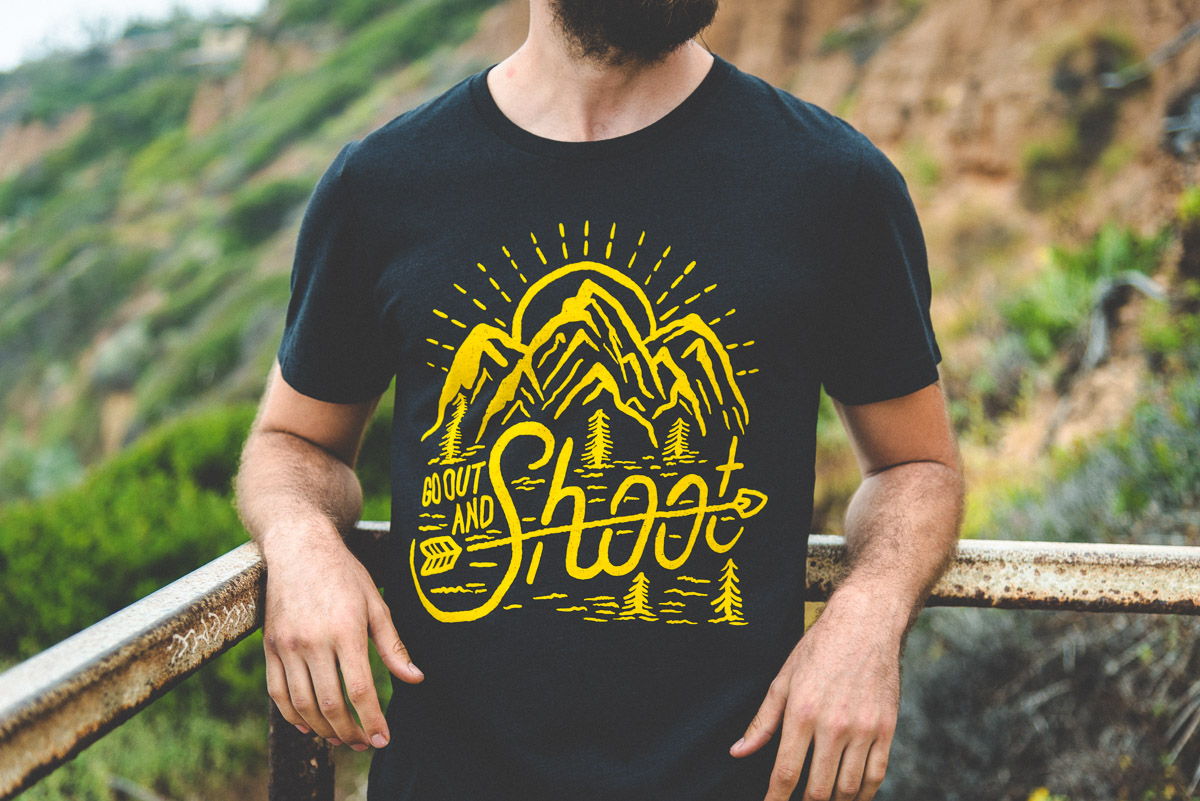 After the shirts were ready, the test group that decided to stick with me through this process, about 90 people, helped with feedback on softness, feel, comfort, and sizing. We all wore, washed, and put the shirts to the test. 
We reworked existing designs to look good on shirts and added a bit of grain and vintage texture. 

MATERIALS, PRINT QUALITY, and sizing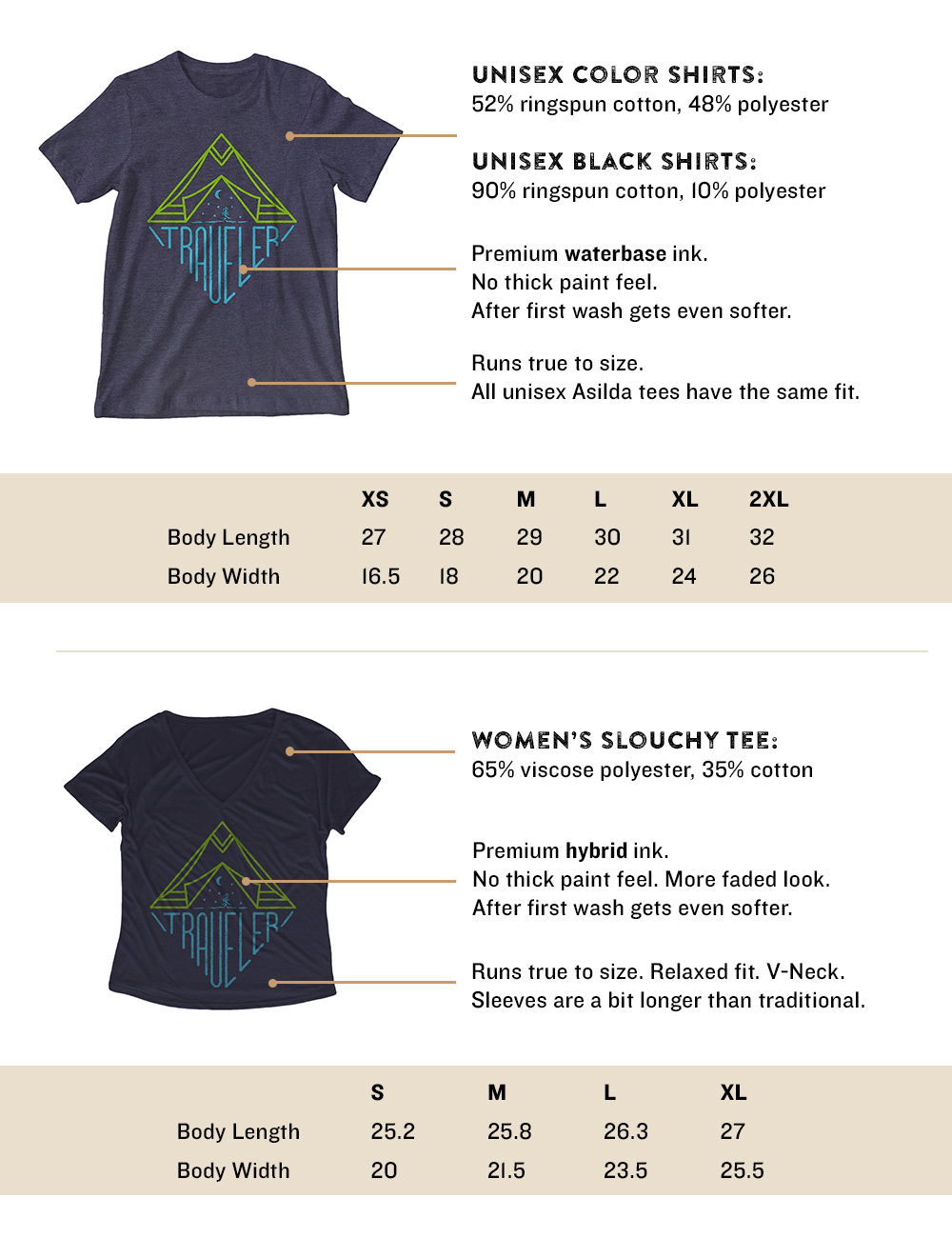 Care instructions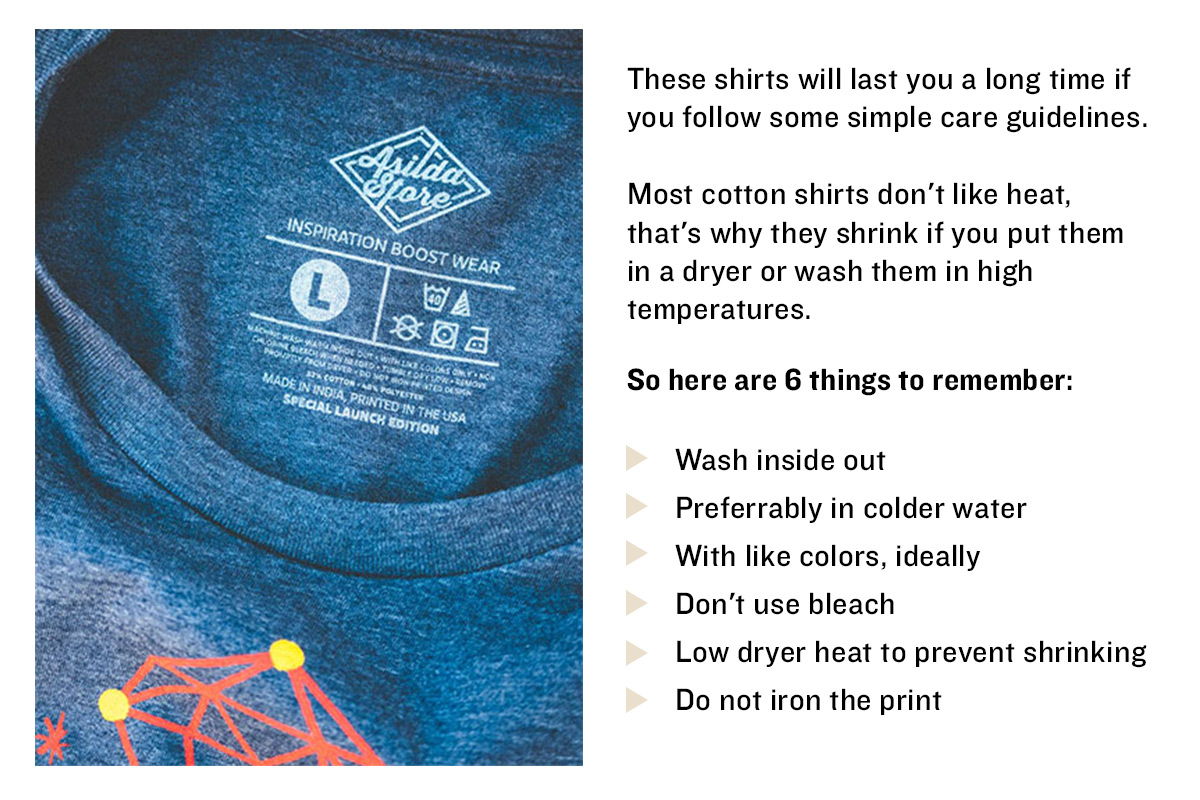 THEY WILL ALSO COME IN THESE POUCHES
I hope you decide to get some of these! More designs will keep coming out. Size exchanges will be very easy if you ever need them. Chances are, you will enjoy the fit right away!